Step by Step Paying with Credit Card / Bitcoin
How to pay with credit or debit card on our store using switchere.com
1. When placing an order on our store, you should choose Bitcoin as a payment method.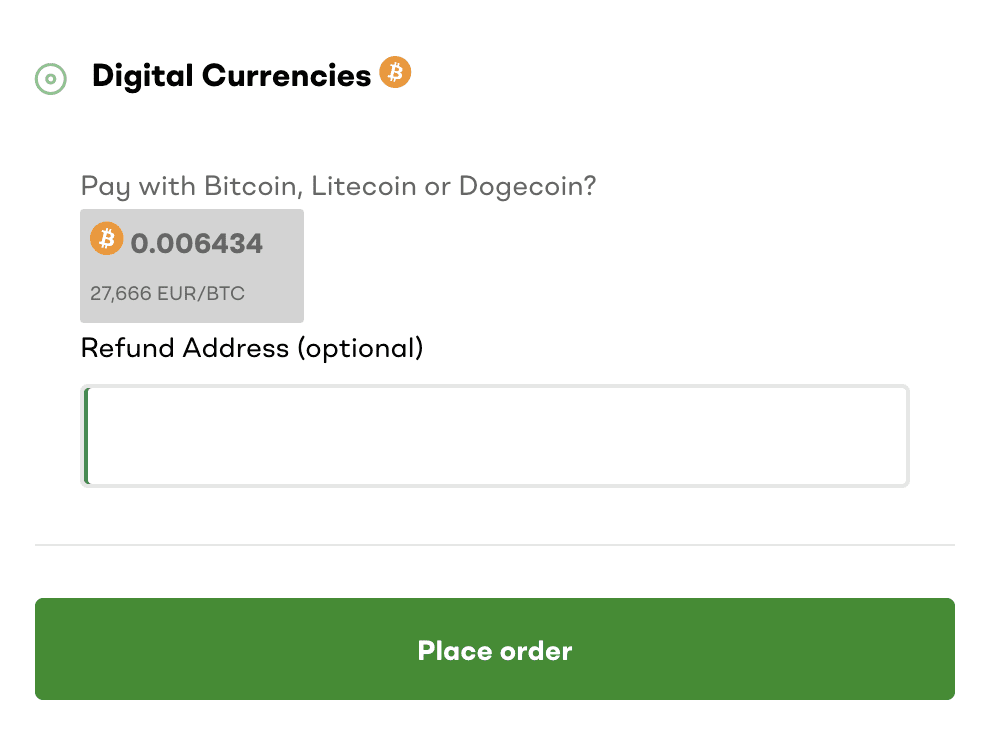 2. Once you place your order and get to the payment details, you will see this screen. The information you need is AMOUNT and WALLET ADDRESS. Write them down, you will need them to complete your payment. Copy the amount of BTC needed for the payment


3. Open switchere.com and paste the amount of BTC in the corresponding field, make sure that the BTC is selected and then press login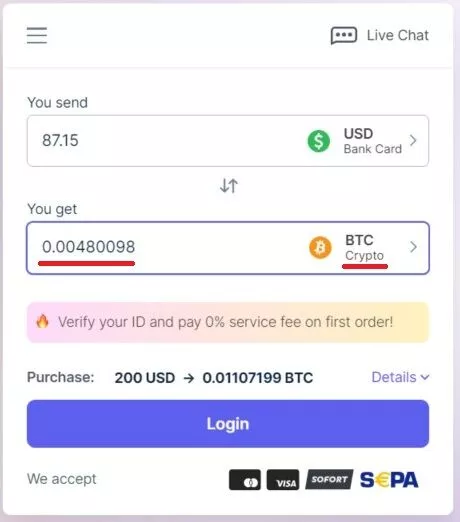 4. Choose to log in or register. You can also use your Facebook or Google account to sign in. Only validation needed to make the payment is your phone number.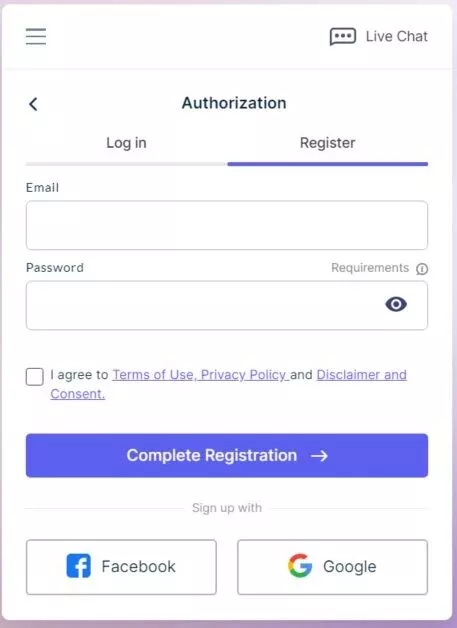 5. These steps are for the users who are registering on switchere.com. If you are already registered, you can skip the next step.
Enter your details and complete the registration.
You will receive an email with 4-digit code that you will need to enter on switchere.com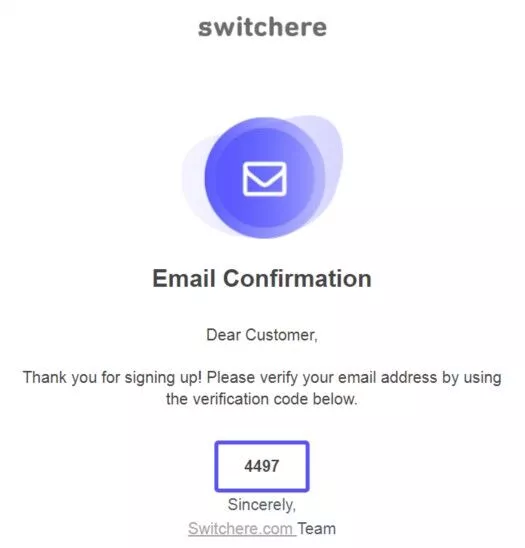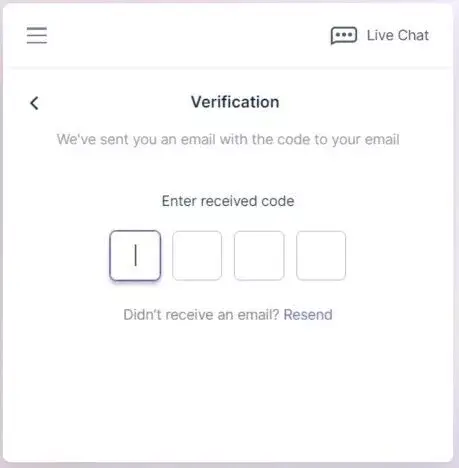 Verify your phone number and complete the registration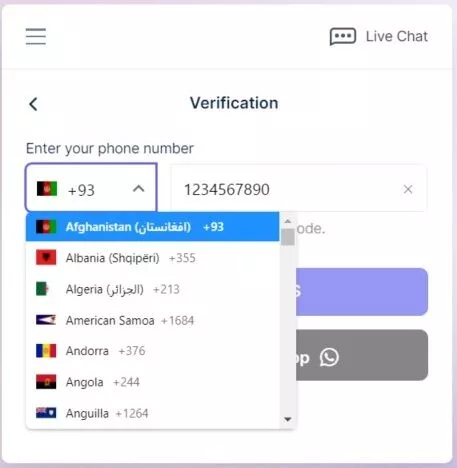 Enter your details and press Continue.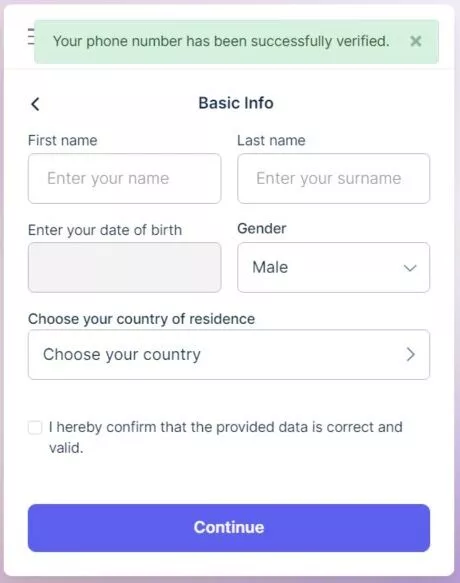 6. After you log in or register, you will be taken back to this screen. Make sure that the amount is correct and press buy.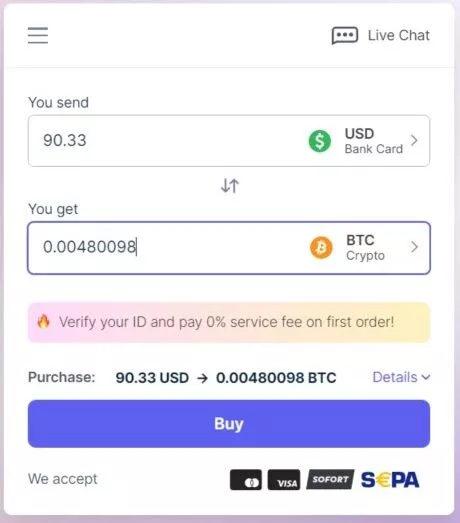 Enter our BTC wallet address in required field and press buy. The address was provided on our store when you placed your order. (step 2)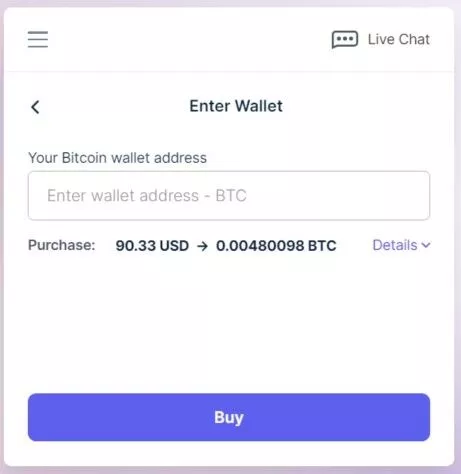 9. Enter your credit/debit card details and complete the purchase.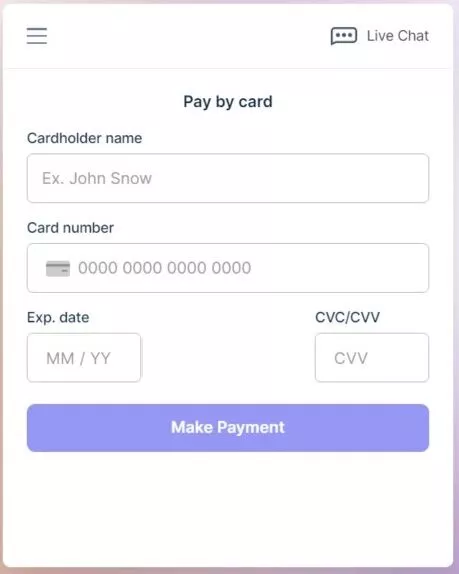 And you are done, Order is being Proceeded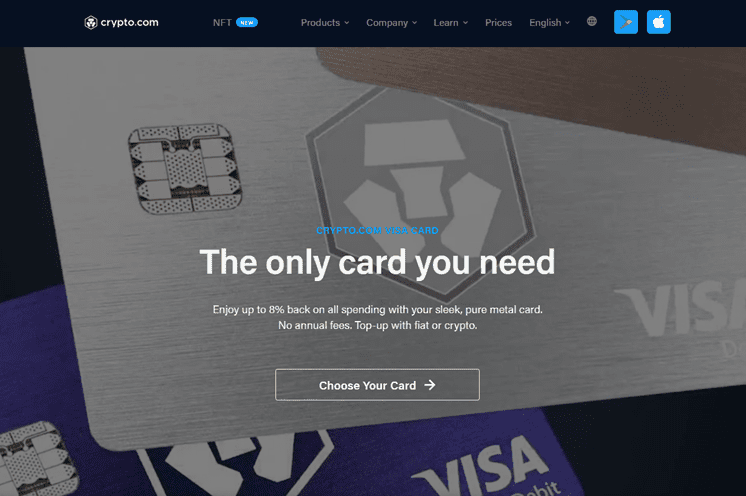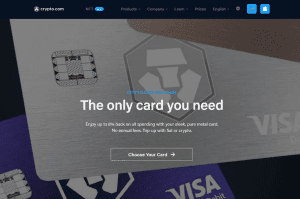 Crypto.com is one of the best places to buy Bitcoin with a credit card, bank account, PayPal, and other methods. The exchange allows you to convert any other crypto to Bitcoin on the spot exchange.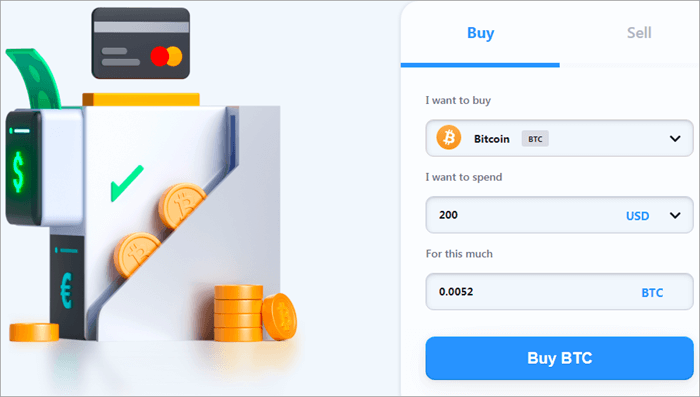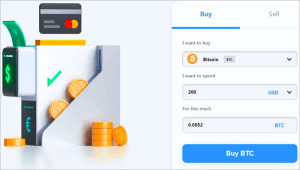 The website allows people to purchase and sell Bitcoin and other cryptocurrencies through MoonPay third-party service. They can do so with credit cards, payment apps, and banks. It presents a simple interface through which people can buy and sell crypto by simply filling the amount, wallet address, email, and personal details for account creation at MoonPay.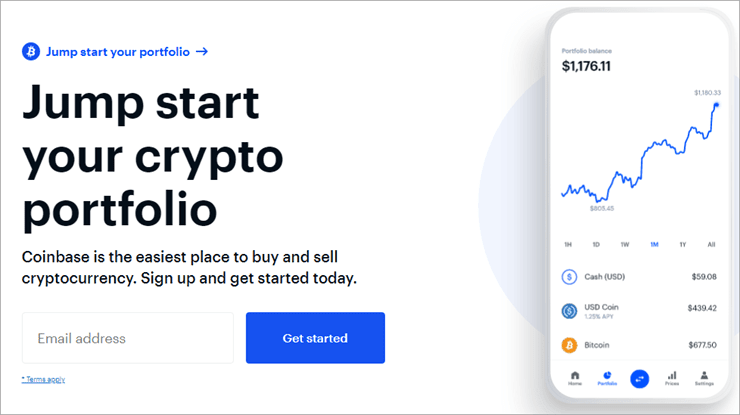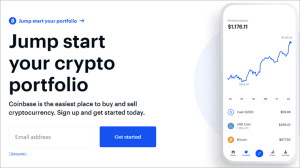 This platform is the most popular for Bitcoin purchases in the United States. It recently enabled integration with PayPal so users can pay for crypto with PayPal. Coinbase allows you to buy BTC on their website, Android, and iOS devices. You can also invest in crypto by scheduling buys daily, weekly, or monthly.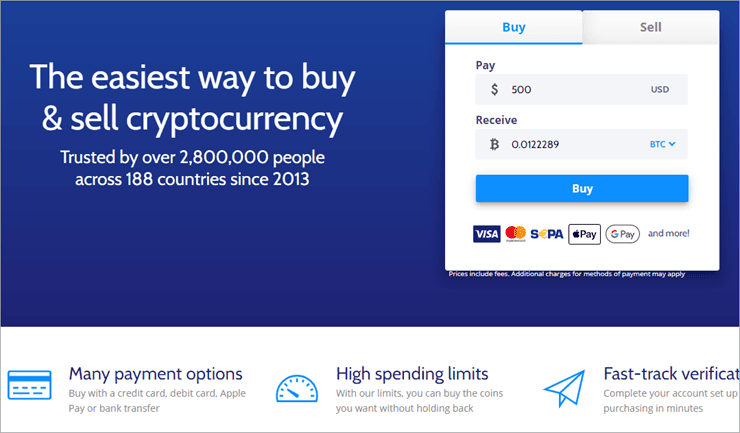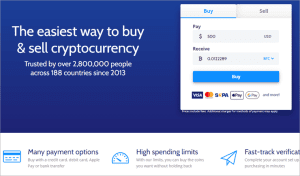 Coinmama website allows users to buy and sell BTC with Visa, MasterCard, Apple Pay, SEPA, and many other methods. It requires user verification through government IDs and photos for anyone to be allowed to buy cryptocurrency. After filling in the details, you then make a payment for the amount of crypto you want to buy.
Crypto will be sent to your wallet after confirmation of payment and wallet address. You can also track the order status from the created account.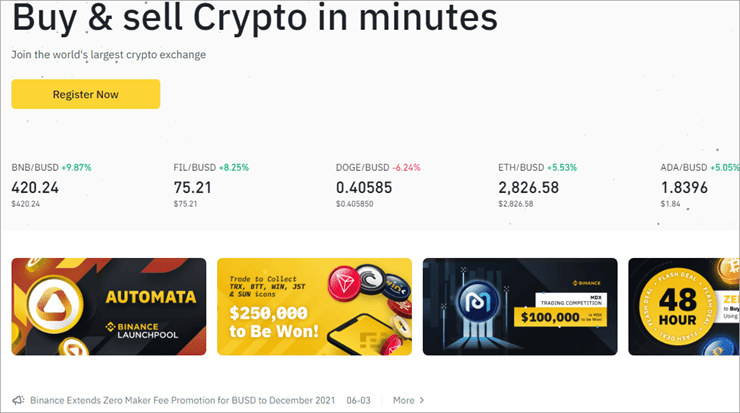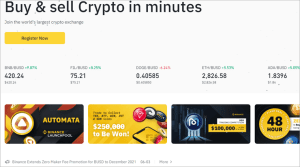 Binance is a detailed crypto exchange that provides charting, portfolio management, staking, and saving tools. It works for Android, iOS, macOS, Windows, and other PC software.
The platform has its own coin used to pay for gas fees and participate in other governance matters.
Users, however, need to verify their identity after registration to buy Bitcoin and many other cryptocurrencies. The exchange allows users to purchase crypto via bank transfer, credit or debit card, or cash. You can also deposit a cryptocurrency to use for buying others or to convert into other cryptos.